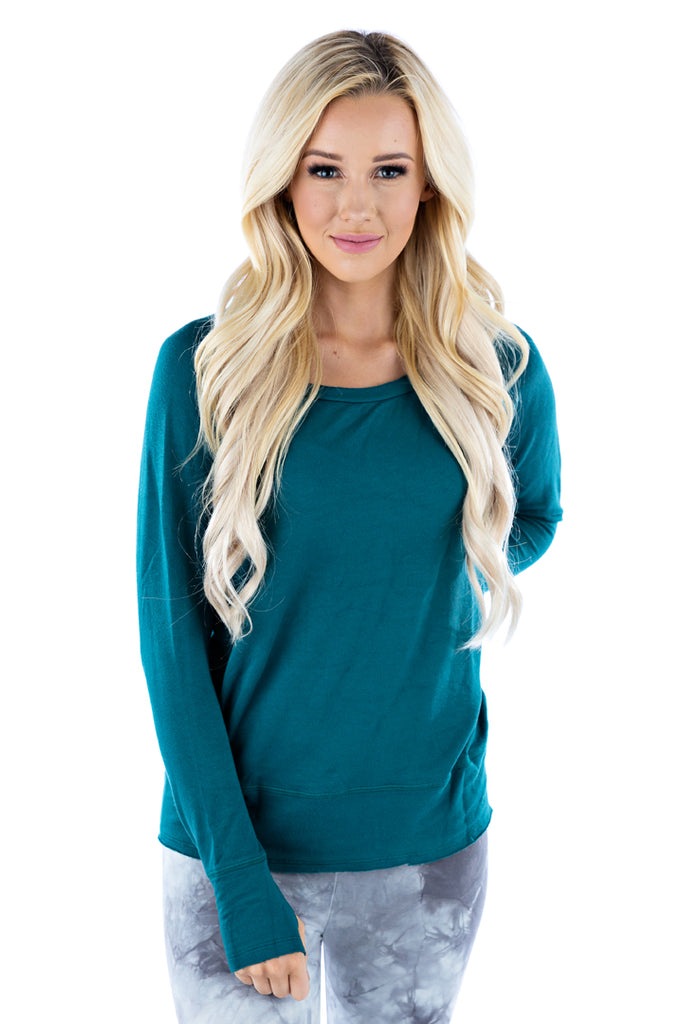 Raw Pullover
$64.00
4PTOCML
20%

Organic

Cotton French Terry 75% Modal 5% Lycra

Made in Los Angeles, CA

Machine Wash

This luxurious & comfortable pullover sweatshirt is not only incredibly flattering but earth-friendly. The silhouette is super complimentary for all body types and the thumbholes make it the coziest style yet!
My New Favorite!
I've gotten this pullover before, a while back. I loved it. Decided I wanted a new color because I wear it so much. The new white one I got is my new favorite!! It's so comfy, and the fit is perfect and cute at the same time! LOVE it!!
Cute, but fit was not what I expected
This pullover is cute and cozy, and I love the thumb holes. Four stars because you can't tell from the model pics that it's actually fitted around the bottom and looser at the top. I was expecting a more straight fit from the pictures.
Raw Pullover
This is such a soft and comfortable pullover. I have three and will order more!