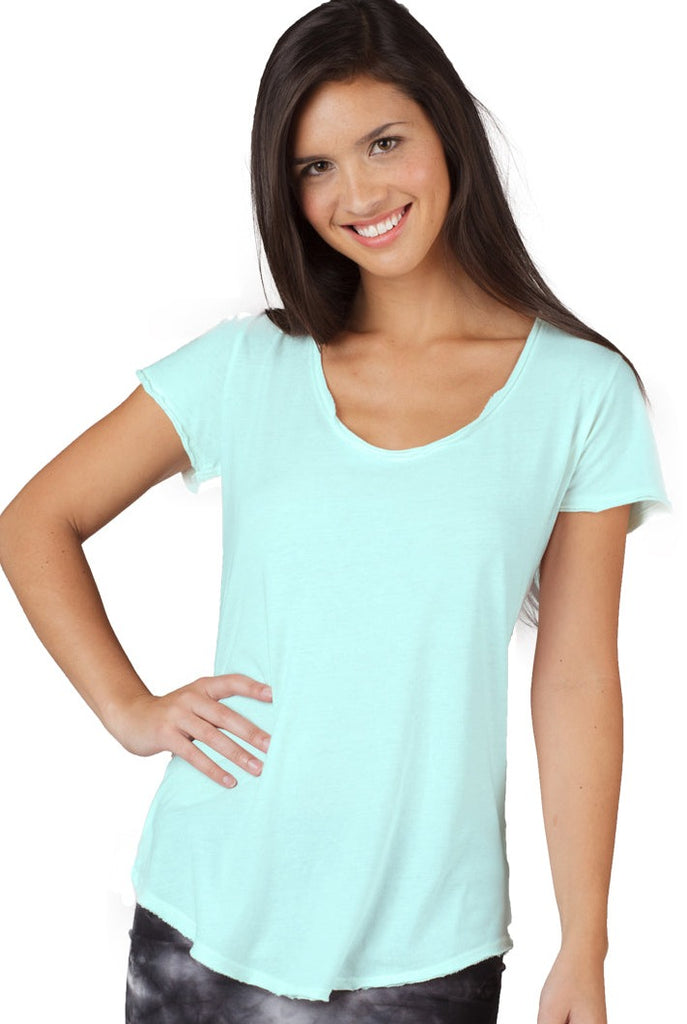 Short Sleeve Scoop
$34.00 $44.00
1SNOCMB
50%

Organic

Cotton 50% Modal

Made in Los Angeles, CA

Machine Wash
This silhouette allows for comfort with its loose fit, remains flirty with its wide scoop neck, and is eco-friendly most importantly! So soft you won't want to take it off!

**Serenity & Dark Black are 100% Organic Cotton
Best t-shirt ever!!!
I am a young girl and have a slim figure and I love love love this shirt. It is so soft and the shape is so cute and sexy on ur body. I love wearing them with leggings because the bottom hem scoops to give u a flattering shape and cover your business- which crop tops do not do!
Please keep making these in different colors. The integrity of your textile manufacturing is so admirable and the reason your products make me feel beautiful!!
Very flattering
LVR always has great fabric that stands up to repeated washings. I am 5'6 and 130lbs and bought a small coz that's all they had and it fits nicely. Not as loose as what's shown on the model but still with a bit of ease (I hate skin tight clothing for yoga). It's perfect especially the longer length which is so hard to find right now in this mid-drift world.
Favorite T-Shirt Ever!
I love, love, love this T-Shirt and wish it came in more colors. As a normal-sized person, I like the shape of it (not clingy but not overly baggy, either), the hem shape (longer in front and back, shorter on sides mimicking the neckline) and the scoop neck. It is soft and comfortable and I always receive compliments from others in my dance class. Additionally, my daughter - 21 and slim-figured, also loves them - she ties the waist into a knot with leggings or skinny jeans and with the scoop-neck, it looks great on her, too.