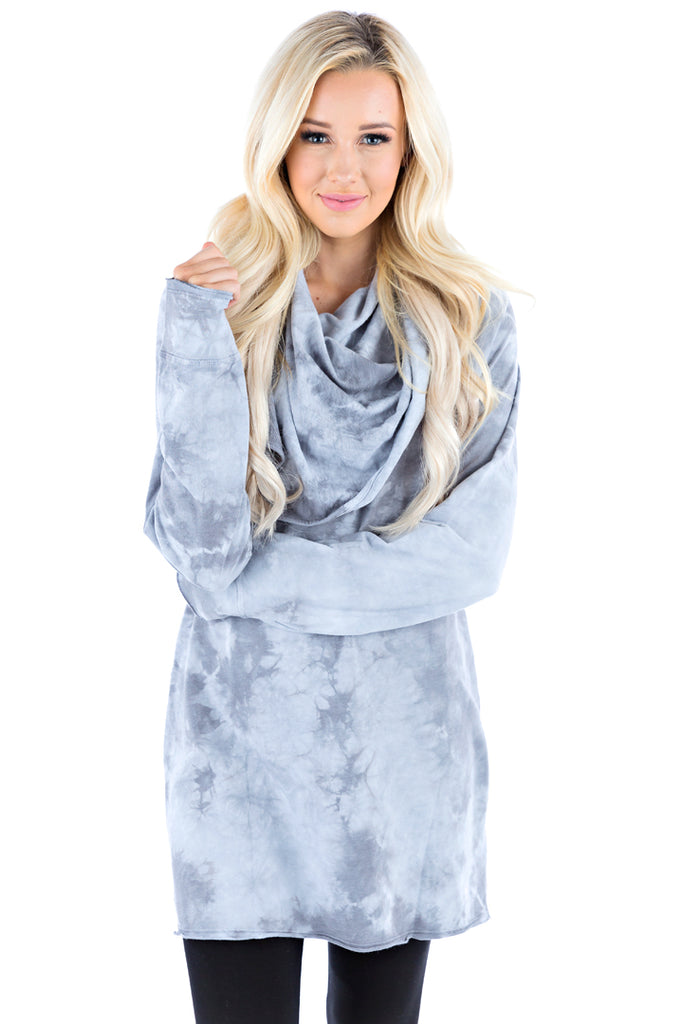 Pullover Cowl Tunic Crystal
$49.00 $82.00
4HTOCRPCW
50%

Organic

Cotton 50% Recycled Polyester

Made in Los Angeles, CA

Machine Wash
Meet the newest version of our best-selling Pullover Cowl Hoodie...the Pullover Cowl Neck Tunic!
Cozy Crystal Cowl Tunic
I have four different colors of these wonderfully soft, stylish and comfortable tunic tops. The large Cowl neckline is flattering and can be shaped in different ways and I even pull mine up as a hood on cold days. These tunic tops are a great length and warm on chilly days. I have layered these over the sleeveless cowl mini dress from LVR and it looked great. They roll up and travel well and wash easily. They look best with my leggings and pencil skirts. The Crystal patterned ones are my favorites even though I like the solid color Cowl Tunics too and I will buy more when LVR creates more color options.