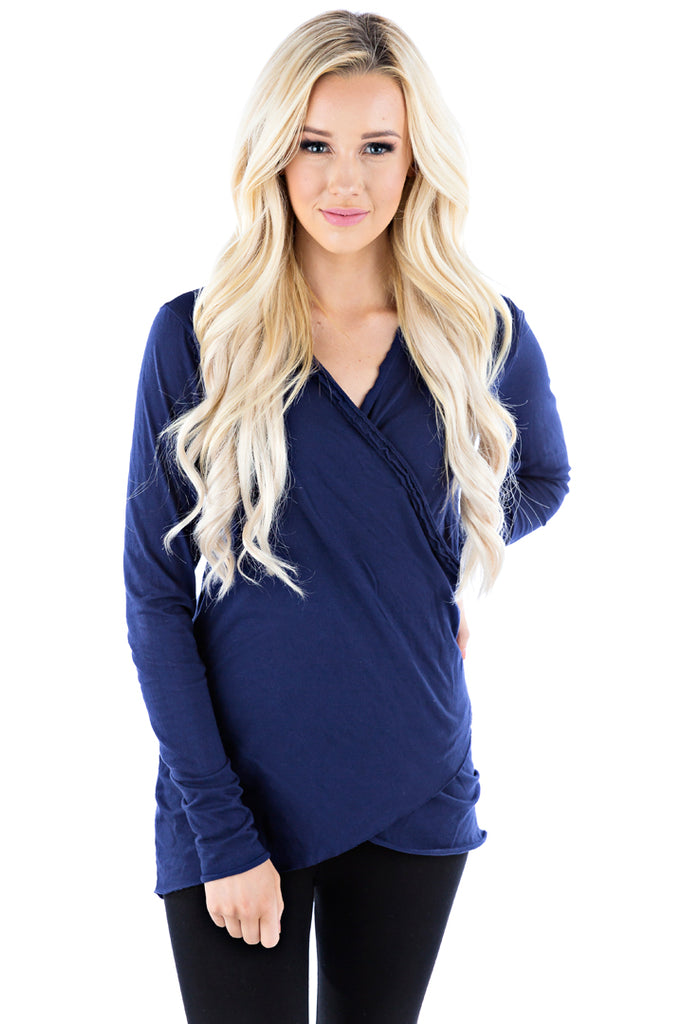 Longsleeve Wrap Top
$48.00 $54.00
4WTOCMB
100%

Organic

Cotton

Made in Los Angeles, CA

Machine Wash
Super soft and super versatile!
Awesome
The top is elegant and versatile. Very flattering on curvy figures.
Soft, comfy and stylish
Thrilled with this extra soft 100% cotton Black Mineral long sleeve wrap top! Because of allergies & the pandemic; I wear cotton to sleep in & wash everything in extra hot water. This top only had slight shrinkage and felt silky when worn. The color options are great, so I ordered more.
The only issue to be aware of is...when I washed this top & the black mineral Geo leggings for the first time, the washing machine had a bit of the dark color left inside, so my next load of white towels turned light gray. I will rinse out my machine between loads next time.
LVR please make more 100% organic cotton clothing! I Love it!
Love the 100% cotton!
I love the material these 100% use; stretchy and a light-medium weight. Very happy to find a long-sleeve option that is pure cotton. The longer back is a great idea but mine was very long so like all LVR products I was able to simply trim it. Felt truer to size.
Cozy Wrap Top
Soft cotton, flattering fit.